Autonomous Mobile Robot Platform
for flexibility, productivity & sustainability
Industrial Mobility Robotization
Making a difference in Future Factory
MARC (Maxbyte Advanced Robotics Centre) is part of Maxbyte's Industry 4.0 solutions. Offers Robotization of manually operated mobile machines (MARC Ax) and custom built Autonomous Mobile Robots (MARC A500).
MARC A-500 is safe, cost-effective Autonomous Mobile Robot that quickly automate your intra-logistics transportation of smaller parts. MARC A-500 helps enterprises optimize workflows, automates repetitive tasks to increase productivity and reduce costs and improve safety.
MARC AX is an Autonomous intelligence platform to transform Industrial Mobility Vehicles to Autonomous Mobile Robots.
Battery Operated Pallet Trucks
Commercial cleaning equipment, tractors, tillers, golf carts etc...
Features & Functionalities
Scalable Speed & Capacity
Collaborate and Safety Compliance
ANSI BS6.5 keeps man machine material safety.
Easy to Integrate with IIoT Platforms
-
-
Universal App with Intuitive Interface
-
-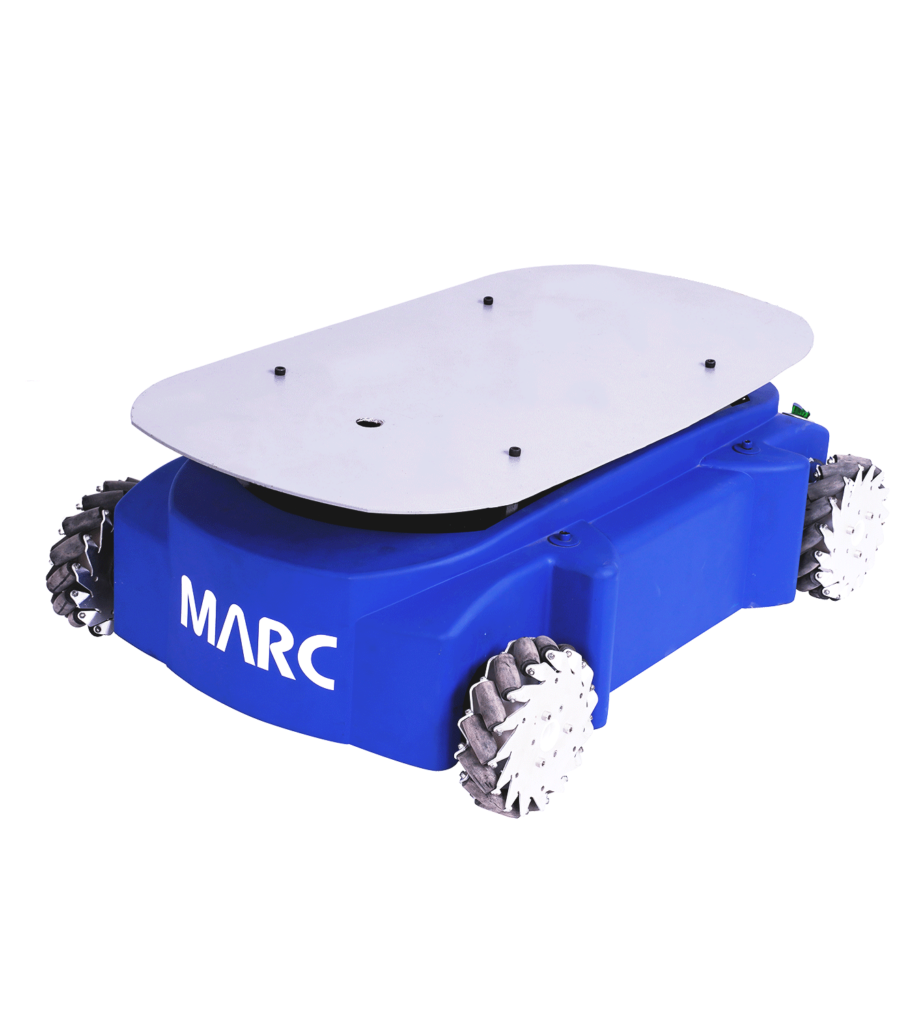 Reduce the upfront costs drastically and focus on operational expenditures rather than the time consuming and approval driven capital expenditure model.
Easy monthly payouts and improved cashflows
Flexible to scale up / down
MARC Rapid trial program is the perfect opportunity for your team to experience MARC - Robots on trial for a short span of time in your facility.
Find best use cases for robotics implementation
Scope the requirements for implementation
Gather end user feedback
Staff involvement and adoption right from start
Gain insights and chart business case & ROI
MARC Robot for Trial Period
MARC Robot Management Software
Configuration for one custom workflow
User Training & Workshop
Robotics Implementation roadmap
CAD drawing of the installation facility
Communication access to WiFi Network
Power supply
Time, Commitment and Program Lead
Execution of work orders